It is a rare thing for me to take time out of the studio but I spent yesterday afternoon in the nearby city of Cambridge, and a pleasant afternoon it turned out to be.
My first stop was the
Fitzwilliam Museum
, which has been a favourite haunt of mine since childhood. In fact I still walk round to visit my old childhood favourites, such as this magnificent painting by Salvator Rosa that always filled me with both awe and horror: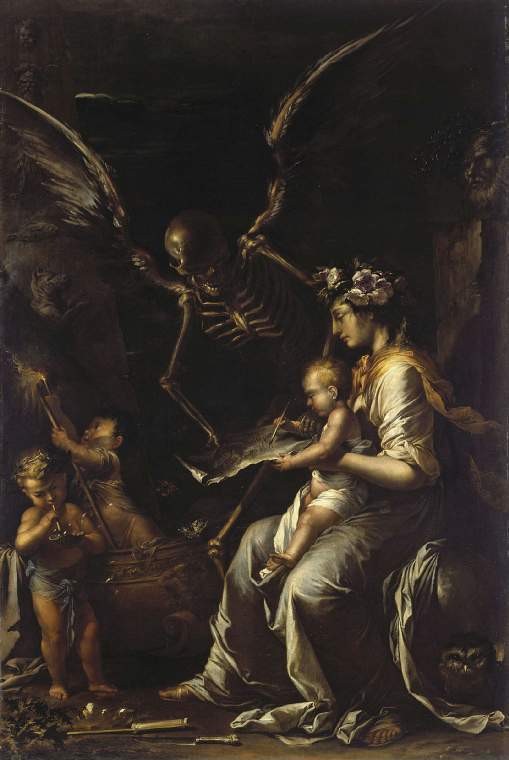 My main reason for visiting was to sketch near eastern pots for a small illustration that I am working from. It is possible to search for online images but I learned an early lesson from my old colleague, the engraver Pat Townsend who told me that if I wanted to engrave a tree, then I should go out and look at a tree. This has proved good advice to me and I follow it whenever time and opportunity allows. I sketched several pots and I will use them to submit a drawing to my client tomorrow.
An unexpected pleasure - I hadn't seen it on the website - was a lovely exhibition of English portrait prints - mainly engravings on metal - in the
Charrington Print Room
. Such fine work by many artists, including one
Josias English
, who was active between 1649 and 1705. No relation, as far as I can tell.
My next stop was the excellent
Cambridge Book and Print Gallery
to deliver some prints. The gallery always holds some of my engravings and is a real "treasure heap" of art and books. My
eye was caught by a lovely yunomi by
Trevor Corser
that I could not resist:
Trevor's Beautiful pots are very modestly priced - dash over to the gallery and get one before they have all gone!
Back into the centre of Cambridge to haunt my favourite bookshops, including the marvellous Davids Bookshop in St Edwards Passage. This has an excellent rare and antiquarian section which is very "old school" with drawers of prints and maps. Eventually, it was time to meet J and A and drive back for a family evening.
So much work to do at the moment. Apart from the illustration, I am working on various stages of three bookplates, as well as trying to organise other aspects of work, such as dealing withj several prospective outlets for my things.
Tomorrow:
1. Lots of emails to send.
2. PD bookplate final drawing
3. HM bookplate final drawing
4. ER bookplate - final initial drawing
Its going to be an early start and a long day. Fingers crossed!